I am currently looking for financial  and in-kind support to help cover the costs of escort boat hire, pilot and crew; swim training and management; swimming association and swim entry fees; travel, accommodation and insurance; nutrition, sports massage and osteopath; documentation.
I have contributed £3300 to the project already but need extra funds to cover a shortfall of £2700.
To make a donation to help cover project  expenses only please click on the Go Fund Me badge  below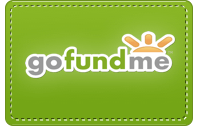 Alternatively to sponsor my swim in aid of The Red Cross please visit the: Support The Red Cross
Any support you can offer would be greatly appreciated.
Thank you very much.
Riccardo Iacono